Egyptian President Abdel-Fattah El-Sisi and the Russian President Vladimir Putin met in Cairo on Monday to sign the agreement to officially launch Egypt's first nuclear...
Coca-Cola Company's Nigerian operation will invest $600m by 2020 to boost sales, in line with a global strategy to extend the product range beyond...
On Thursday, September 21st,  Admiral Mohab Mameesh, Chairman of the General Authority for the Suez Canal Economic Zone (SCZone), signed an initial agreement with Chairman...
As part of Marriott Take Care Wellbeing Program, Sheraton Montazah Hotel Alexandria has recently organized a hub day around the Swimming Pool under motto "Sheraton...
By Ameera Fouad Slated for August 6, President Abdel Fattah Al Sisi will give the start signal for the New Suez Canal inauguration in the presence...
by Ameera Fouad After wild swings in the market, and after three days of falls after a sudden devaluation, China's market was back to normal...
Tarek Al Malla, Minister of Petroleum and Mineral Resources, examined the performance level of Alexandria's petrochemical projects as they are significant to the ministry's...
Egypt and Saudi Arabia signed an agreement to set up a SAR 60bn investment fund among other investment agreements, including an economic free-zone to...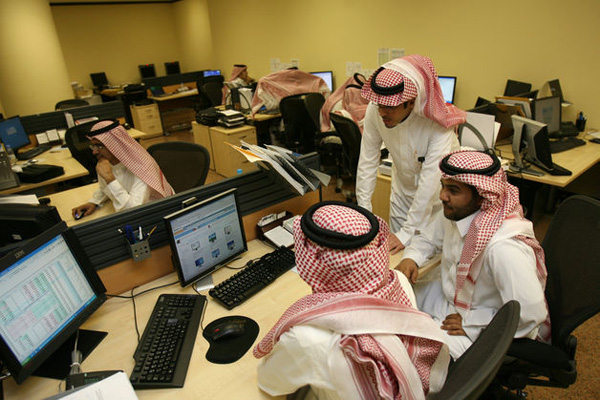 Saudi Arabia's economy accelerated in the first quarter of 2015, showing the world's top oil exporter can cope with low energy prices, but growth...
By: Ahmad Abu el-Hamd March 20, 2017 Work on the high-speed Haramain Express rail project in Saudi Arabia is progressing at a steady pace with 95...
1-Riyadh mandates early closing of national accounts. 2-Siemens awarded Qatar gas contract. 3- Iraqi Kurdistan says it will no longer sell oil via Baghdad. 4- Dubai hotel...
Ithmaar Bank, a Bahrain-based Islamic retail bank, has joined hands with Batelco, the kingdom's leading telecom provider, and Arab Financial Services (AFS), one of...
The company did not cut down salaries since January Revolution We are not laying off labors By Mahmoud Hammad In an exclusive interview with MEO, Hisham Zahran,...