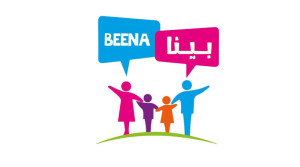 In an attempt to improve the quality of services provided and eliminate all forms of violation in care institutions (orphans, elderly, disabled and children at risk) in Egypt, the Ministry of Social Solidarity has launched "Beena Initiative" as an effective mechanism to encourage citizen participation and promote community monitoring. Through this initiative, the Ministry promotes the culture of citizen volunteerism to support and aid the development of the various care institutions and monitor and report cases of violations in these institutions.
The initiative is based on 5 main components. The components are participation responsiveness, accountability, effectiveness and efficiency and transparency. It is currently operating in Greater Cairo and has recently launched in Alexandria to cover 34 orphanages across the governorate. The launch was done through a 6km marathon in Alexandria with the support of 1000 volunteers.
Beena team  organised a workshop on "Puppets Training" as a mean to build trust between the volunteers and children in orphanages in Cairo and in Alexandria, as puppets are a great way to engage the attention and imagination of children of all ages. Using puppets with orphans is an enjoyable way to build trust and develop social skills.