Misr Italia Group, real estate investment and development leader in Egypt, confirmed its confidence in the future of the Egyptian economy and its growth capacity in the coming period. The real estate sector serves as a vital component in support of the boost of the Egyptian economy.
Misr Italia Group announced its expansion plans in the Egyptian market; and its contribution to drive productivity through stimulating the real estate sector and providing job opportunities for youth, through its diverse investments in a wide portfolio range focusing on real estate development which covers commercial, residential, administrative and touristic projects in promising investment areas including South Sinai, Red Sea and Greater Cairo.
Mohamed Hany El-Assal, Board Member of Misr Italia, said "Misr Italia Group has managed, over the past 35 years in the Egyptian market, to gain experience in the nature and needs of this promising market which has proved to be one of the most important real estate markets in the area. This has been evident through the high demand demonstrated by foreign and Arab investors in the economic conference in Sharm El-Sheikh."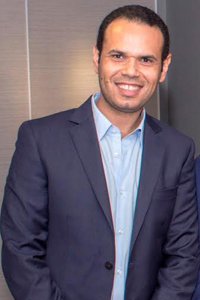 Mohamed Hany El-Assal added, "As part of Misr Italia's efforts to stimulate the real estate sector, the group presents a new understanding of the income properties concept through its commercial projects. At "Italian Sqaure", Misr Italia offers to manage and rent units on behalf of its clients, guaranteeing profits with high annual returns encouraging investors to channel capital into the real estate sector."
Misr Italia has achieved notable success owed to its coherent strategy, built on transparency, commitment and respect towards its clients. The group owns a number of different promising real estate and tourism projects which serve different segments of the Egyptian community. Misr Italia's projects include "Mousa Coast" in Oyoun Mousa, , "Cairo Business Park" in New Cairo, "Italian Square" in 6th of October, New Cairo and Shorouk, "La Nouva Vista" in New Cairo and "El-Hay El-Italy" in 6th of October.
Misr Italia seeks to boost its leading position in Egypt through an ambitious expansion plan comprising of many new projects, including the launch of "Italian Square" in New Cairo and Shorouk, the Development of 2.5 million m2 in "Mousa Coast", "Cairo Business Park" in Cairo; in addition to a new project in Ain Al-Sukhna which has collabourated with one of the leading hotel management entities to serve the compound residents